IDPA Boot Camp
Taught by Zach Campbell (an IDPA multiple handgun Master and several time WA State Champion) this three-day, 1,000 round count course will take the Marksman's or Sharpshooter's performance to the next level (or even next two levels!). For Experts, no guarantee to get you to Master, but we will try!
April 24-26th Moved to May 22-24th (Memorial Day Weekend)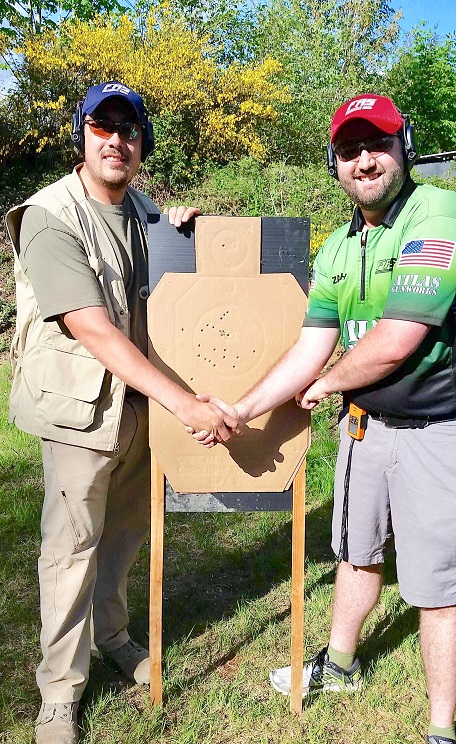 Running from 9:00 a.m. to 6:00 p.m. each day, the morning session will concentrate on developing your handgun shooting skills, then in the afternoon, we will concentrating on IDPA specific issues. Course content will cover ALL aspects of IDPA shooting, including, but not limited to: Concealed carry draw, tactical and speed reloads, multiple targets, moving targets, one handed shooting, low light shooting with and without flashlights, and position shooting as one might find in a typical match.
Enrollment limited to the first 12 sign ups. Must be an IDPA member AND hold at least a Marksman classification to participate. This is not a beginner-level class.
TUITION: $375
Boot Camp Equipment List:


IDPA-legal handgun
At least three magazines or speedloaders (more is better), plus a belt holder or pouch for two of them
IDPA-legal holster with covered trigger guard (no fanny packs, shoulder holsters, small-of-the-back (SOB) holsters or soft, collapsible inside-the-pants holsters, please)
1200 rounds of full metal jacket (FMJ) ammunition.
Ear protection and wrap-around safety glasses (eye protection)
A billed baseball cap
A flashlight
A pen and notebook
Your lunch and beverages.
| Event Date | Capacity | Register |
| --- | --- | --- |
| 06-04-2021 9:00 am | 12 | |
Venue - Firearms Academy Range
Please note that this is a private range.  There is no public access, other than for scheduled classes / events.  Contact us for driving directions, information about the range, or lodging recommendations.